Water Filling Machine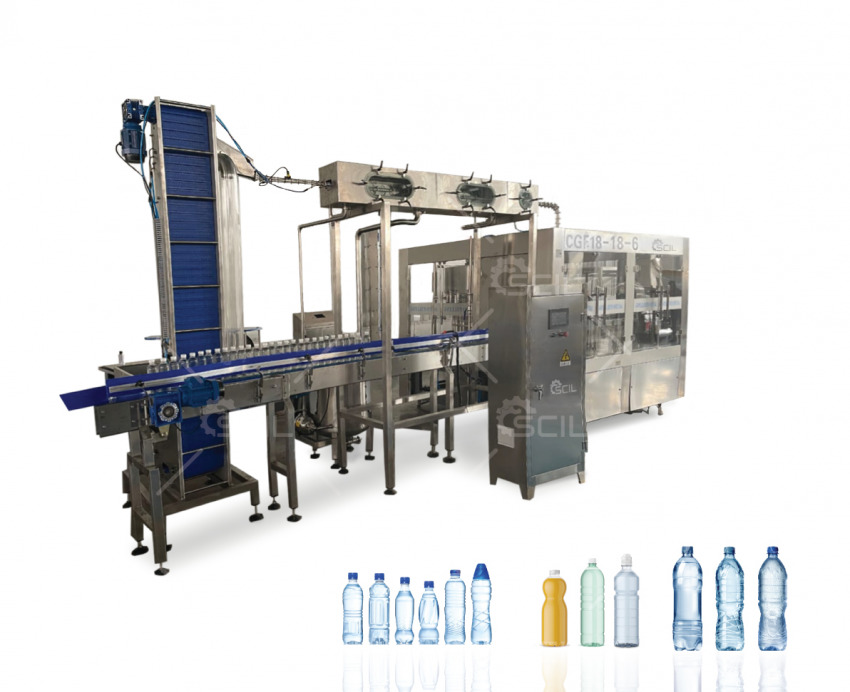 The CGF series of bottling equipment is designed to fill PET bottles with mineral or purified water ranging from 200ml to 2500ml in volume. With various models available, it can accommodate output requirements ranging from 5000B/H to 36000B/H. This production line is used to manufacture potable drinking water (including purified and mineral water), and it includes water treatment equipment, filling systems, packaging systems, and conveyor systems.
The production process begins with the bottle-blowing machine, which creates new bottles from bottle pre-forms. The bottles are then sent through an air conveyor for rinsing, filling, and capping in a single unit. The water treatment system provides purified water for bottle washing and filling. Once checked, the bottled water is sent through the packaging system to receive a production date, label, and final packaging via a belt conveyor. The entire process is automatically controlled by a PLC, and the operator can easily adjust the hourly capacity using the touch screen on the control box.