Service packages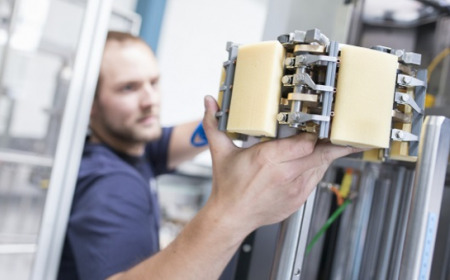 Technical Audit & inspection:
With it's Technical Audit, SCIL-machinery services offer you a periodic health check and performance assessment for your equipment. During the audit, we analyze single machines or complete lines in production conditions. We identify technical and organizational stoppers and help you improve your packaging processes.
In our process, we help you to implement Quick Wins, tune your equipment and put the organizational and technical measures from our action plan into operation. We provide a comprehensive cost estimation which allows you to calculate your return on investment (ROI). The optimization proposals support you in lowering your overall costs and increasing the efficiency of your packaging machines
Machines overhaul ( Just like on the very first day )
When your machine has clocked up a long period and you start to notice how old your machine, it is time to overhaul.
Before the overhaul can begin, SCIL-machinery uses a technical audit to determine the status of your machine, thus obtaining an overview of all the spare parts that are needed. Then our service technicians get to work come to your facility: they replace all worn parts and assemblies and carry out any minor repairs directly on site. This way you can be sure that your lines will always operate just as effectively and efficiently as you rightfully expect.
Your advantages:
Fast and purposeful replacement of all worn parts and assemblies
Single-sourced planning and conducting of inspections and overhauls
Sustainable assurance of your line's technical availability